Homecoming ~Morenatsu Revisited~
Homecoming Build 9 Now Available!
---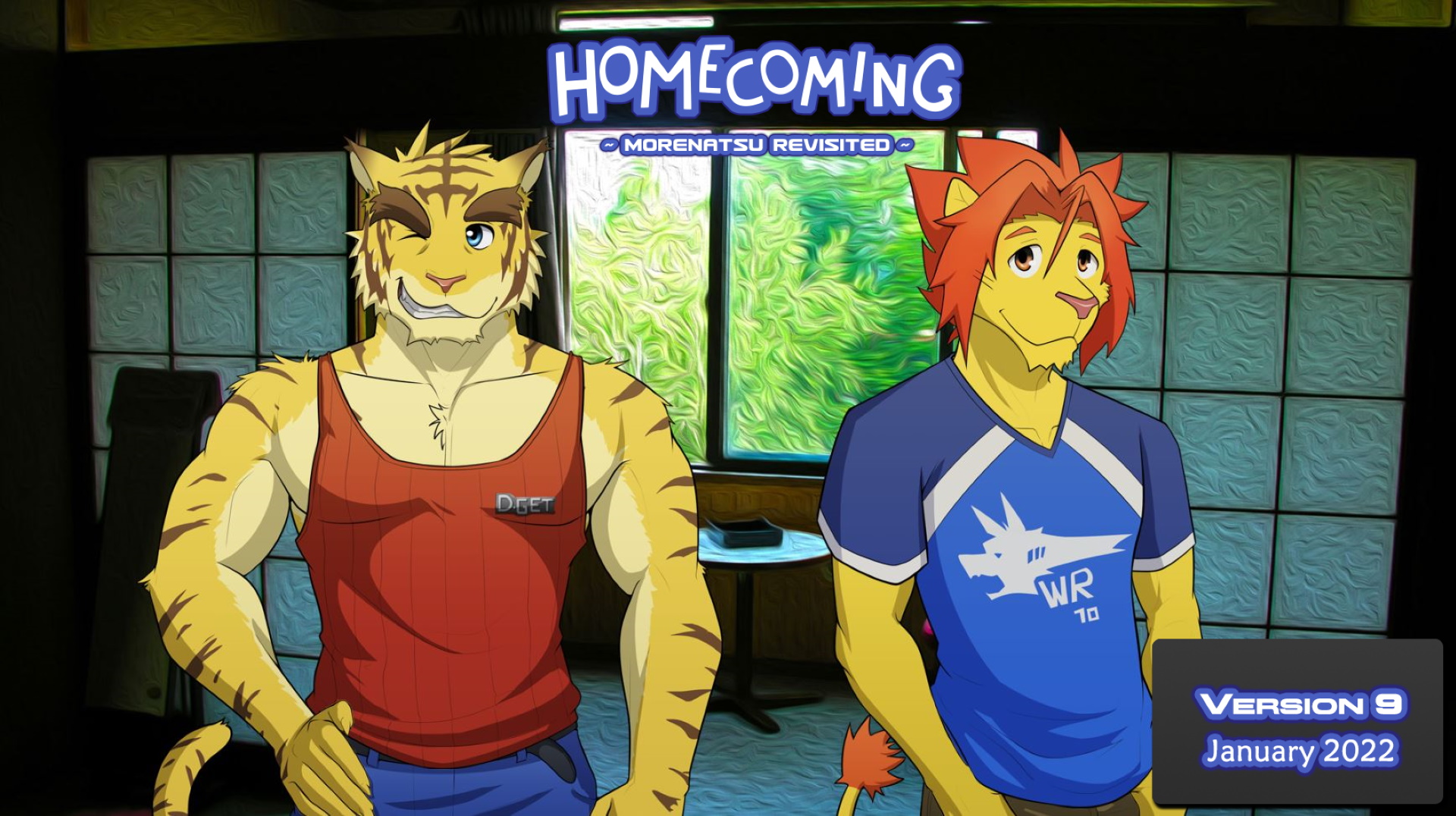 Hey everyone!
We're back with another update for Homecoming. This time, we finish up Act 2 for most of the cast and begin transitioning into individual route content. The only characters still waiting for their August 15th content are Kyouji and Soutarou, which will most likely come in the next build drop. We also have the finished sprite revamp for Soutarou included in this month's build!

With August 15th out of the way, we have officially reached the grand route split. The first character to receive the route treatment is going to be Kounosuke. We have the writing for him completed, all that needs to be done is coding. As of this build, you should be able to read the first event in his route content!
As mentioned in a previous post, we will be focusing on programming routes one at a time. In terms of the content base we already have complete and waiting to be coded in, we have Tatsuki, Juuichi and Shin from our Revisited project, and we have Kounosuke's revamped route 100% finished. Kyouji's Homecoming route isn't far off either sitting at roughly 95% complete.
We will be implementing the finished routes into Homecoming in the following order:
Kounosuke, Juuichi, Tatsuki, Shin, Kyouji

We expect the remaining four routes to be written in roughly this order:
Shun, Kouya, Soutarou, Torahiko

Thank you all for playing Homecoming! I hope you enjoy what we have in store for you this time!

Cheers!
~ Dzahn

Build 9 Notes:

+ Vast majority of August 15th added
(only missing Kyouji and Soutarou's events)

+ First day of Kounosuke's revamped route

+ New sprite set for Soutarou
Get Homecoming ~Morenatsu Revisited~